none, February 17th
@

5:00pm

Big Turn Jazz Club
The Big Turn Music Festival is proud to introduce the Premier Big Turn Jazz Club, a new event which expands the genre represented by our festival. It will feature knock-your-socks-off artistic quality by presenting some amazing groups based out of the Twin Cities. The introduction of our new Big Turn Jazz Club is made possible by the local Sponsorship Support of The Behrens Family Foundation and Keller/Baartman Properties.


Premier Big Turn Jazz Club (onsite food and full bar) – Saturday, February 18, 2023
American Legion Post – 218 W 4th St – Red Wing
SET ONE 5:00 PM – 6:00 PM
The Mary Louise Knutson Trio with Saxophonist Sue Orfield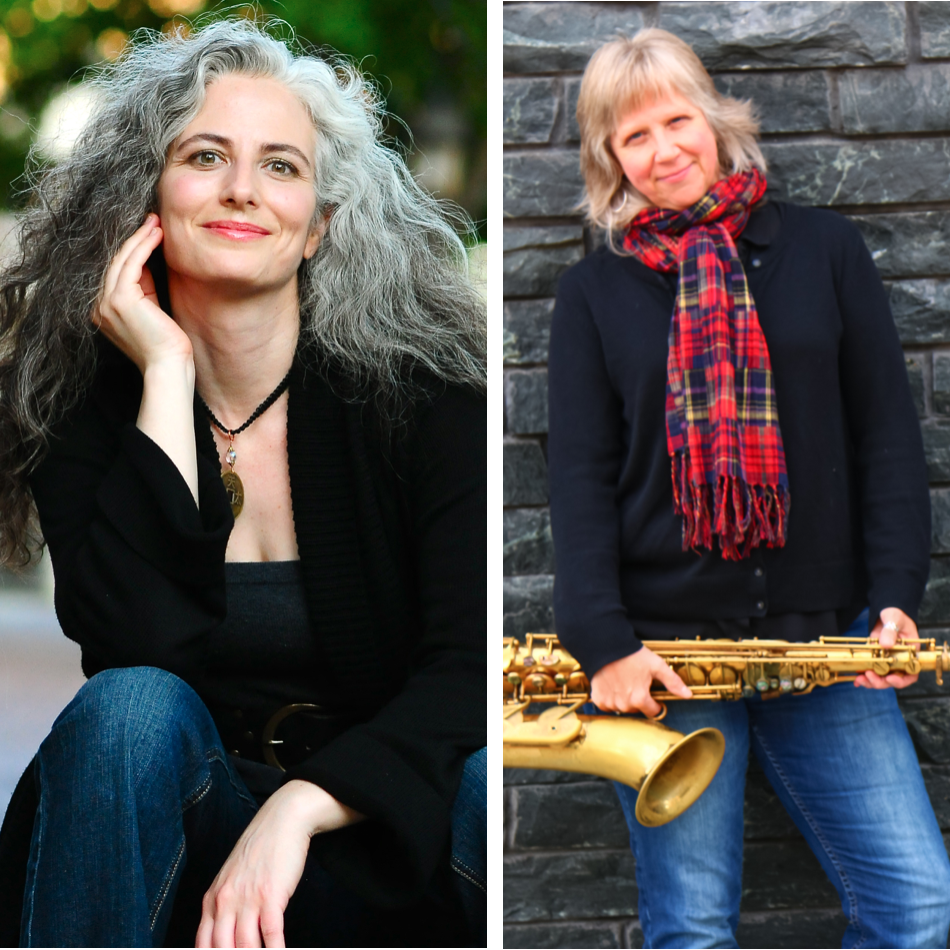 You do not want to miss this opening set. Jazz pianist-composer Mary Louise Knutson has been called "one of the most exciting artists to happen to jazz piano in quite some time." Her warm, inviting tone, broad range of emotional expression, and distinctive compositions have brought her much recognition on the national music scene. Her trio music has been described by JazzTimes as "state-of-the-art piano trio finery." From 2010-2018, she toured with trumpeter Doc Severinsen, former bandleader for the Tonight Show starring Johnny Carson. She has also performed with such jazz greats as Dizzy Gillespie, Bobby McFerrin, Dianne Reeves, Kevin Mahogany, Randy Brecker, Mike Stern, Nicholas Payton and many more. Knutson's latest CD, In the Bubble, made JazzWeek's Top 10.
In addition to her wonderful rhythm section Mary Louise will be joined by sax player Sue Orfield. Sue plays the tenor saxophone with the whimsy of Sonny Rollins, the passion of Kurt Cobain, the soul of Bill Withers and the joy of Ella Fitzgerald. Along with a compelling mastery of her instrument, Sue brings to the stage a powerful presence and joy of all things musical. Sue has played with many musical greats through the years and tours internationally with several groups. She has recorded all over the United States, being on over 40 albums nationwide.
This is an amazing group to open the Big Turn Jazz Club.
Mary Louise Knutson – Piano
Charlie Lincoln – Bass
Dave Schmalenberger – Drums
Sue Orfield – Sax
SET TWO 6:30 PM – 7:30 PM
The Southside Aces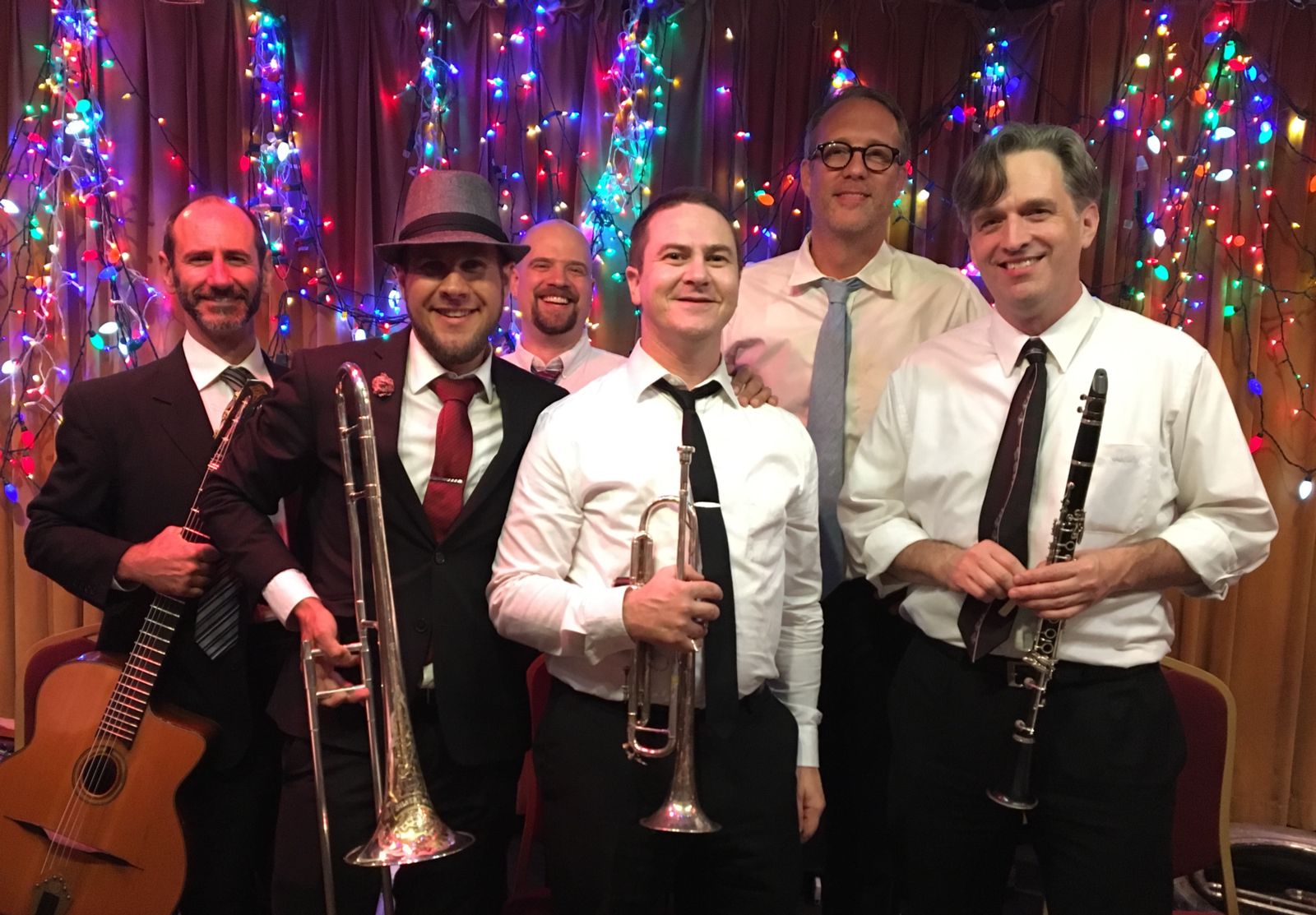 What a lively, enthusiastic band to watch during your Big Turn dinner hour. For nearly two decades, the Southside Aces have performed traditional New Orleans jazz for all occasions at festivals, clubs, and more. The Aces utilize the traditional canon for sweetness and spice, joy and sorrow, whatever the mood may dictate.
The band first began as the brainchild of clarinetist Tony Balluff and sousaphone player Erik Jacobson. Since their first gig back in 2003, the Aces have released six albums, including their most recent —How Long Blues— featuring piano master Butch Thompson.
Down in New Orleans, the jazz tradition thrives off a wide array of styles. The Aces possess a diverse repertoire, with a roll call that includes the names of Louis Armstrong, Jelly Roll Morton, Hoagy Carmichael, Duke Ellington and Bix Beiderbecke. Crescent City classics like Bourbon Street Parade, Just A Closer Walk With Thee and St. James Infirmary are a normal plus. Let's not forget the funky rhythms of brass band powerhouses like Mardi Gras in New Orleans and Palm Court Strut!
The Southside Aces have performed at the Dakota Jazz Club, Crooners Supper Club, Twin Cities Jazz Fest, Bix Beiderbecke Jazz Festival and Minnesota Orchestra Sommerfest, to name a few. They've driven dancers to a frenzy at national dance competitions, and played events in many different states.
"A true authentic New Orleans dance-hall style band."
– New Orleans Traditional Jazz Quarterly
This is a great band, adding genre width to our Big Turn Jazz Club.
Tony Balluff – Clarinet
Dan Eikmeier – Trumpet
Eric Johnson – Trombone
Erik Jacobson – Sousaphone
Robert Bell – Guitar
Dave Michael – Drums
SET THREE 8:00 PM – 9:00 PM
Connie Evingson Performs a Tribute to the Sultry Peggy Lee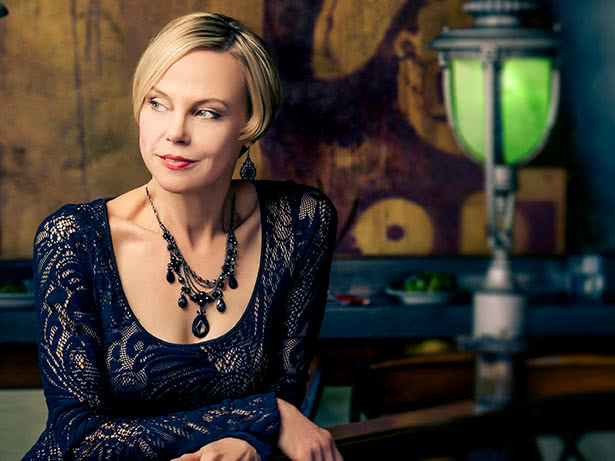 What a wonderful way to start the early evening at our Big Turn Jazz Club.
Minnesota born-and-raised, Connie Evingson has a catalog of acclaimed albums that run a wide spectrum of genres. From jazz to Broadway standards, to covering Peggy Lee or The Beatles, the Twin Cities-based singer has an adventurous spirit that, like her music, knows no boundaries. Her ten albums released through Minnehaha Music have all charted in the Top 50 in the United States and Canada, and can be heard on radio stations around the globe.
Evingson has toured worldwide, with appearances at concert halls, theaters and festivals in the U.S., Europe and Japan. Memorable performances include being a guest artist at Jazz at Lincoln Center with Wynton Marsalis, Michael Feinstein, and Vince Giordano; multiple performances on Garrison Keillor's A Prairie Home Companion; collaborations with the Minnesota Orchestra and Toronto Symphony conducted by Doc Severinsen; performances with the JazzMN Orchestra and Vocalessence.
You can't beat Connie's beautiful jazz voice and the artistic quality of her accompanying quartet.
Connie Evingson – Vocals
Mary Louise Knutson – Piano
Charlie Lincoln – Bass
Dave Schmalenberger – Drums
Pete Whitman – Sax
SET FOUR 9:30 – 11:00 PM
Midnight Love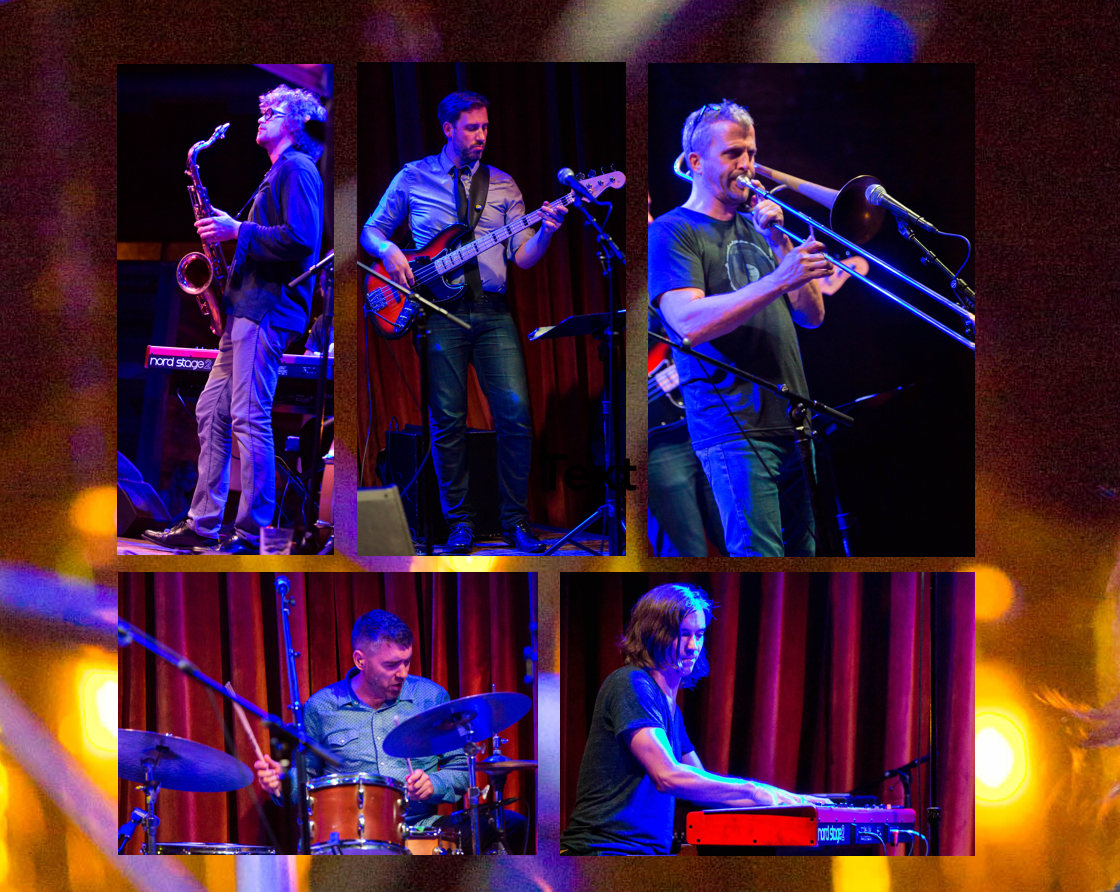 What an amazingly sparky and enchanting sound to top off our last set for the evening at Big Turn Jazz Club.
The band Midnight Love was created by saxophonist Peter Vircks to feature a classic tenor sax and trombone frontline, vintage keyboard sounds and a funky rare groove setting with a romantic bent. This group affords the opportunity to have a formidable group of musicians perform together – some of Virck's close musical comrades from different organizations who were chosen for their tone and character. Their instrumentals have been repeatedly welcomed into candlelit nightclubs and speak-easies all over the Midwest.
Just shy of being considered a Crusaders cover band, their performances feature Hits and B-sides from many famous artists and groups. You do not want to miss these show-stopping players.

Peter Vircks – Sax
Brian Ziemniak – Piano & B3 Organ
Greg Schutte – Drums
Daryl Boudreaux – Percussion
Patrick Nelson – Bass
Matt Darling – Trombone